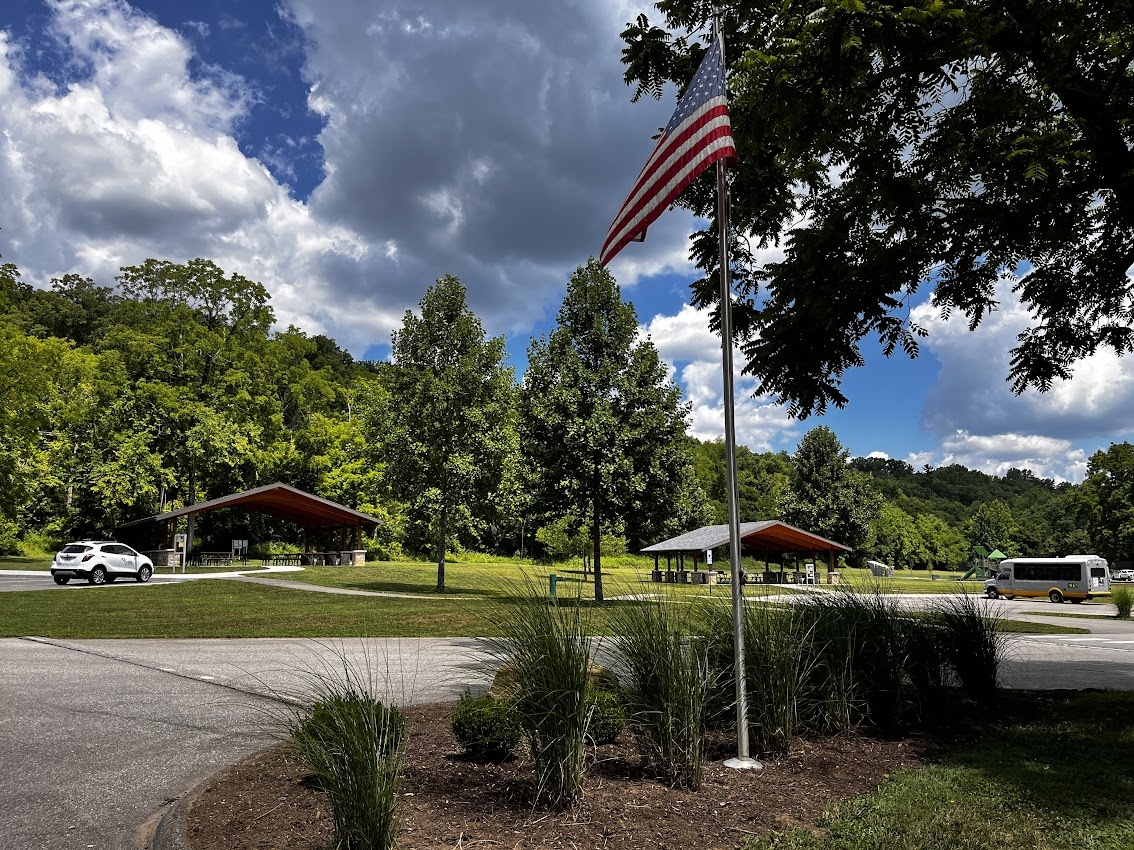 Hosting Public and Private Events
Clermont County Park District is happy to provide a park setting where the community can come together in the outdoors, while enjoying clean and accessible facilities.
Public Events: The special event application process (see below) applies to any gathering that seeks to engage a public audience through festivals, sporting events, recreation, clubs, meetings, races, concerts, or other gatherings that may involve collecting a fee, engaging vendor booths and selling food or alcoholic beverages.
Private Events: For private, personal celebrations, such as weddings, showers, family reunions or corporate parties, please visit the rentals page , check the calendar for your desired location, and make the reservation. Don't forget to review the policies for reach facility when you rent.
How Do I Plan a Public Event?
Review the Special Event Policy Guide and Fee Structure Form. Keep a copy for future reference.
Check the Shelter Availablity Calendar to find a location that fits the needs of your event.
Reserve your shelter(s) directly through the website as soon as you decide - spaces book up quickly. Reservations can be made and paid for online or by phone (513-732-2977) using a credit card, or in the Clermont administrative offices between the hours of 8 a.m. – 3 p.m. using check, card or money order. No cash accepted.
Fill out the Special Event Application to provide all preliminary information and any specific needs of the event. Applications must be received a minimum of sixty (60) days in advance of event date.
Within five business days of application submittal, a staff member will reach out to discuss contract details, fees and any remaining balance.
The final contract, with mutually agreed-upon guidelines regarding attendance, fee structure, required safety measures, restroom needs, trash collection, parking and vendor expectations for the event, will be signed by both a park staff member and event organizer. The remainder of the event balance will also be due at the time of signing, as well as the proposed layout of the event. The balance can be paid by calling the park office at 513-732-2977 or in-person at 2156 U.S. Highway 50. Only after the contract is signed, the layout map received and the balance paid will the special event officially be confirmed.
Additionally, the event organizer must submit a Certificate of Liability Insurance with a minimum of $1,000,000 comprehensive general liability, before the event takes place. CCPD may require additional insurance based on extra activities that take place during the event. Sponsorships may be obtained to cover this, or event organizers can contact Clermont Parks for other insurance recommendations or questions.