Volunteer with Clermont County Parks! Whether you want to get outside and get your hands dirty, connect with the community through outreach and environmental education, or donate your time to organizational tasks, we have a space for you.
Volunteer as an individual by registering and attending an orientation, or fill out the group form to bring your church, scout, school or corporate team to Clermont Parks for a day of team-building and giving back.
Questions? Email Community Engagement Manager Niki Marengo at nmarengo@clermontcountyohio.gov.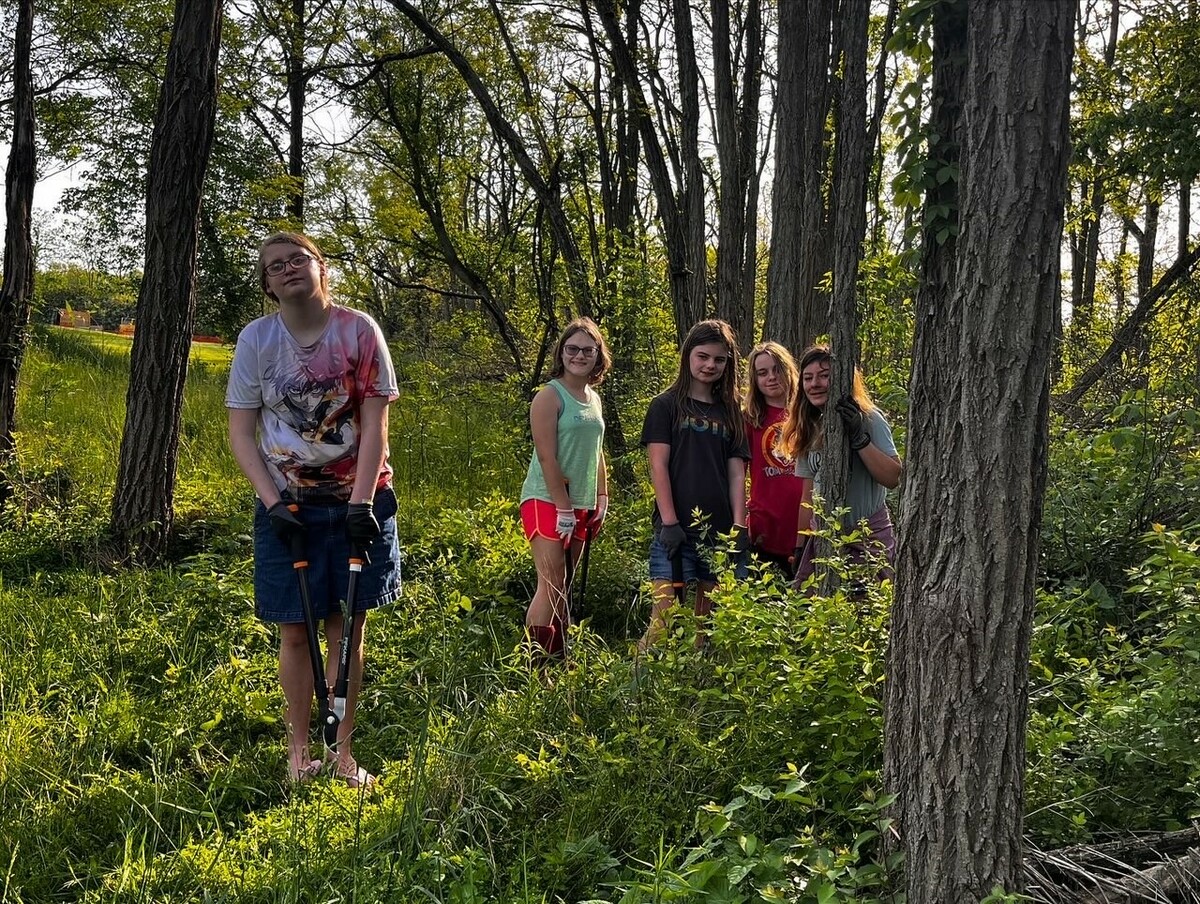 Team Volunteering
Bring your school, scout, corporate, church or other community group out to Clermont County Parks for an individualized volunteer project. Service projects promote team-building and a sense of accomplishment, while making an impact in the outdoors!
To get your group started with a volunteer project, click the link below and get registered. A Clermont County Park representative will be in touch within 5 business days to get you started.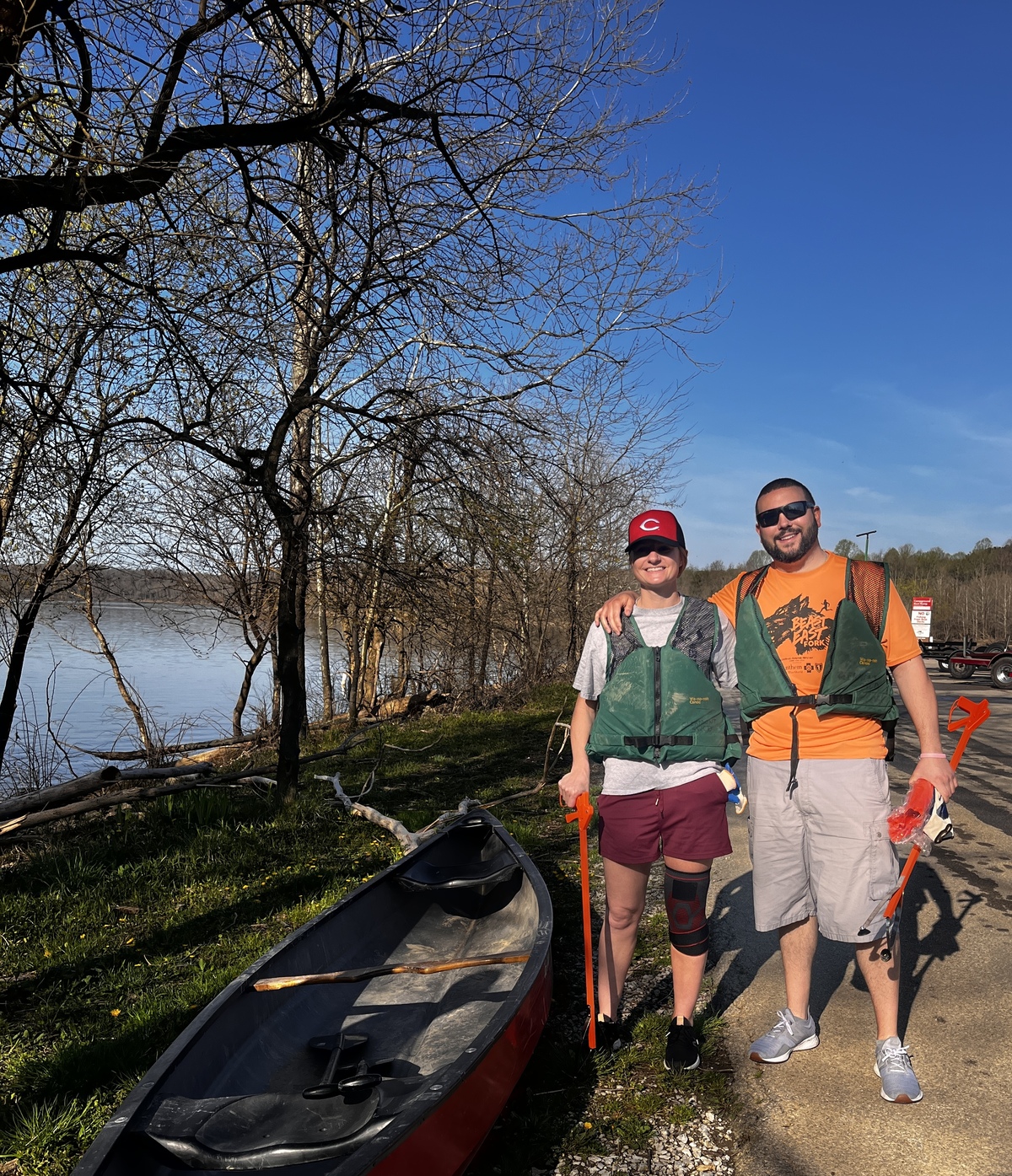 Long-Term Volunteers
Interested in being a Clermont County Parks volunteer? We'd love for you to join us!
Getting Started
Check out the list of volunteer opportunities below to see where you what volunteer role(s) appeal to you.
Once you decide that this is the right place to volunteer, start the process by clicking here to fill out the adult application (18 and over) or by clicking here to fill out the teen application (14-17).
A background check will be run for any volunteer 18 and over.
You'll come to a volunteer orientation or meet with a staff member one-on-one to get started as a volunteer at our administrative offices. Here you'll learn more about the park, our volunteer program and receive your volunteer t-shirt. See below to register for an upcoming orientation date.
You will abe added to the list of volunteers for the role(s) that you requested, and contacted when opportunities arise.
You're a an official park volunteer!
Orientation Dates

Volunteer Requirements
All volunteers must fill out a application and waiver to get started. You must be 14 years of age and pass a general background check (18 and over) and must attend an information session to get started. All are expected to exhibit respect for other volunteers, employees and park guests, regardless of race, ethnicity, sexual orientation, religious status, age or ability.
Recording Hours
Volunteers will be asked to record hours for any work that they do to benefit Clermont County Parks, including drive time to and from their volunteer role. This helps the park district to evaluate programming and outreach, and also helps to secure grant funding for future programming.
Volunteer Benefits
Free logoed park volunteer shirt and name tag
Free logoed wide-brim hat, baseball cap or long-sleeved shirt after 6 months of volunteering for an average of 10 hours a month.
30 Hours logged: you'll receive a wide brim or baseball volunteer cap.
After 60 hours logged: enjoy a voucher for a free shelter rental from M-Fridays, from the date of voucher.
Recognition Dinner at Hartman Cabin on October 20th.
Park experience for those looking to go into the field
A great way to get involved and to meet new people
Available Volunteer Roles
Chilo Lock #34 and River Museum volunteers
Do you have a passion for history and educational outreach?
This volunteer position is stationed on the southern end of our parks and will help to greet guests and share information about the River Museum.
Additionally, help will be needed to assist with pop-up education programs for groups and check to make sure that the park and facilities are clean.
Lead contact: Naturalist
Lead leisurely hikes on our parks paved trails on Tuesday mornings. These are leisurely hikes, great for observing nature and getting social. You'll be the point person, getting everyone started, counting guests and encouraging conversation.
Lead contact: Naturalist
Naturalist Program Assistant
Be a part of our Naturalist Team! Assist with day camps, outreach programs and more!
Whether you are behind the scenes, helping to develop programs or interacting with the public, you'll be able to share your passion for the natural world with kids of all ages.
Lead contact: Head Naturalist
Conservation and Trails Team
We're building a team that has a passion for restoring and maintaining the natural aspects of our parks.
Opportunities include invasive plant removal, tree plantings, pollinator plot installations, trail upkeep and more. You'll be added to the CTT email, and can join us for the projects that fit your schedule.
Lead Contact: Natural Resource Manager
If you have a knack for connecting to the community and a passion for parks, this is your spot!
Attend festivals, events and fairs and spread the good word about the growth that the community will see in their parks in the next several years, and what sort of programming and recreational opportunities that people can be involved in.
Lead Contact: Community Outreach Manager
Do you prefer a more indoor environment, and have organizational and computer skills that you would like to share?
The office aide volunteer helps with various projects for the front desk, community outreach, natural resource and naturalist programs. You'll help to be the anchor that keeps us organized and efficient!
Lead Contact: Naturalist Manager/Office Manager
Sometimes we get so busy doing our thing we forget to take photos – that's where you come in!
We need photographers to help out at special events, programs and projects. An eye for subject matter and decent camera is helpful, and social media know-how an extra bonus.
Lead Contact: Community Outreach Manager
Help with resource management, weeding, and general course upkeep at the popular Osage Grove Disc Golf Course at Kathryn Stagge-Marr Park