Building a bridge to Eagle Scout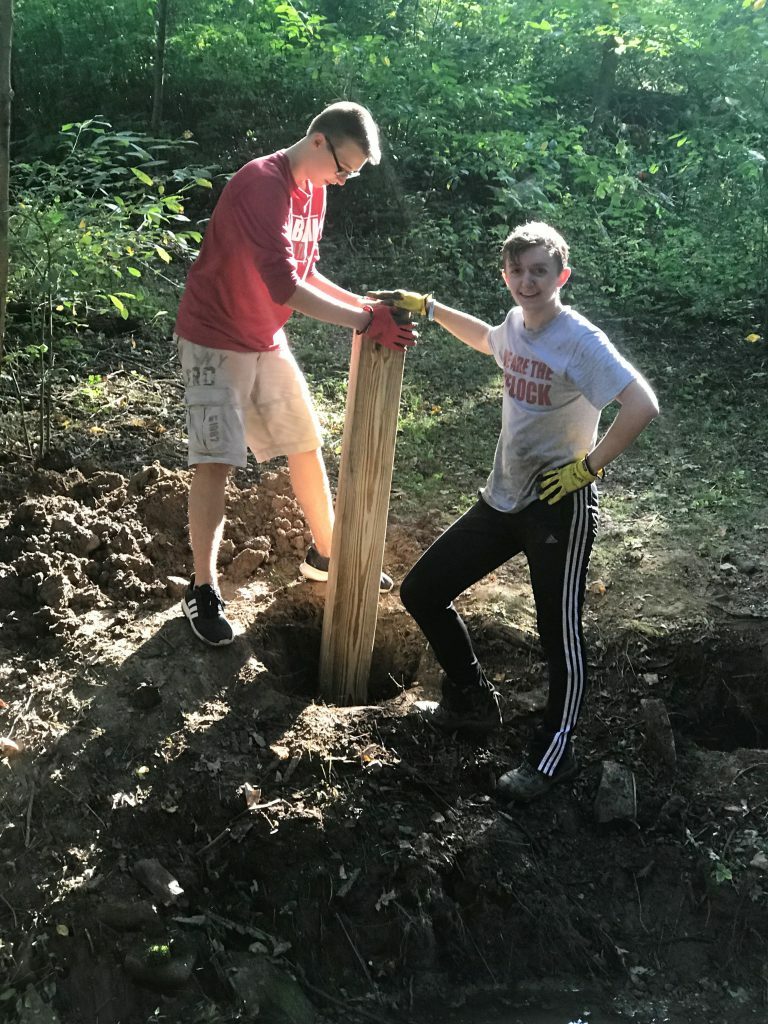 OWENSVILLE – It takes a village to raze a bridge. And raise a new one in its place.
Matthew Broxterman knows it as well as anyone. He put together a team of family and friends to assist the Clermont County Park District and achieve a personal goal.
"I've been interested in (Boy) Scouts since I was a kid," he said. "I just thought about it and was like, 'I want to be an Eagle Scout some day and be the first one in my family.'"
To that end, he is building a new bridge on the sugar bush trail at Pattison Park that not only benefits the Park District, but also will land him an Eagle Scout Court of Honor in Troop 128 out of Milford.
Broxterman, 17, is a senior at Milford High School. He and his grandfather – who lives nearby and is helping on the bridge build – used to visit Pattison Lakeside so Matthew could enjoy the playground.
"I was looking for an Eagle project and I didn't want to do something that was just once a year," he said. "I wanted it to actually last, so I wanted to something that people could use and not just look at, so I wanted to build a bridge of some sort."
"I didn't want to do somewhere random; I wanted it to be a public place, so a park was the perfect place to do it."
"Working with Matthew and his Eagle team has been great," said Park District Deputy Director Tim Carr, who helped Broxterman coordinate the project. "We are grateful he chose us for his project and look forward to the finished product."
"I just think that nature is a beautiful place," Broxterman said. "I want to preserve it and I want people to have a good time while they're here and respect it."
In February of 2018, fellow Milford student Max Kelley finished his Eagle bridge at Pattison Park.
Broxterman's bridge replaces a narrow, rotting version several hundred yards north of the one Kelley built. It will provide easy access to the back quarter of the sugar bush trail
"This bridge will be a big help for us, especially during maple season," said Alyssa Rooks, Park District naturalist. "We'll be able to use a gator to get over the creek and collect sap much more quickly and efficiently."
The Clermont County Park District welcomes Scouts looking for Eagle projects and volunteers of any kind. Interested in getting involved with one of your community's best public resources? Please call the park district office at 513-732-2977 or write to parkdistrict@clermontcountyohio.gov.