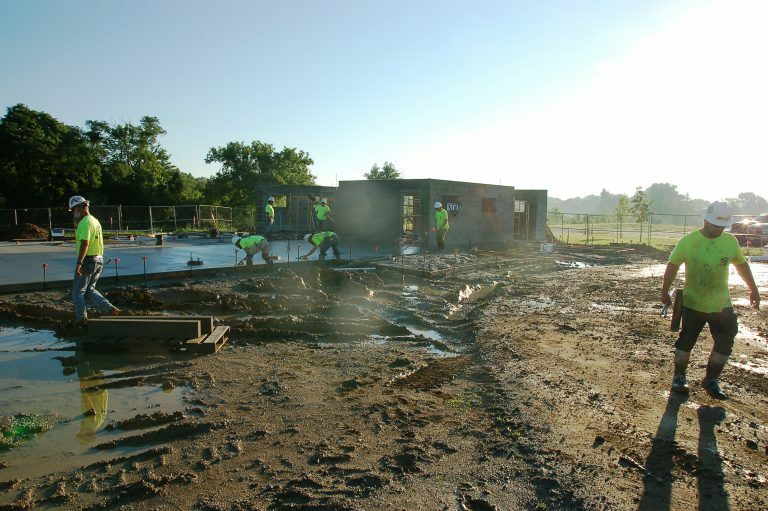 MILFORD – A little more than a month after breaking ground, plenty of progress is visible on the new construction at Shor Park.
The entire concrete pad for the first phase of the project finished this week. Workers smoothed over the last parts of the poured floor at sunrise June 28.
Walls began for the restroom and storage areas of the $1.3 million project that will also include a picnic shelter and grills, an all-inclusive playground, a second shelter and a wind turbine to help reduce energy costs.
"It's exciting to see how far they've come so fast," said Clermont County Park District Community Relations Manager Mark Motz. "What's really exciting is seeing the drawings come to life, to see the scope of the project.
"It's much different to see bricks and mortar than to see it on paper. It's tangible now, not theoretical, and it's going to be a tremendous asset to Clermont County."
Up next, finishing the restroom/storage walls and building out the shelter portion over the concrete foundation. Roofing and carpentry will follow.
The project is on schedule and on budget as it heads for a late fall completion date.
The Park District will post periodic updates as the construction continues.