Join Us to Celebrate a Park Dedication!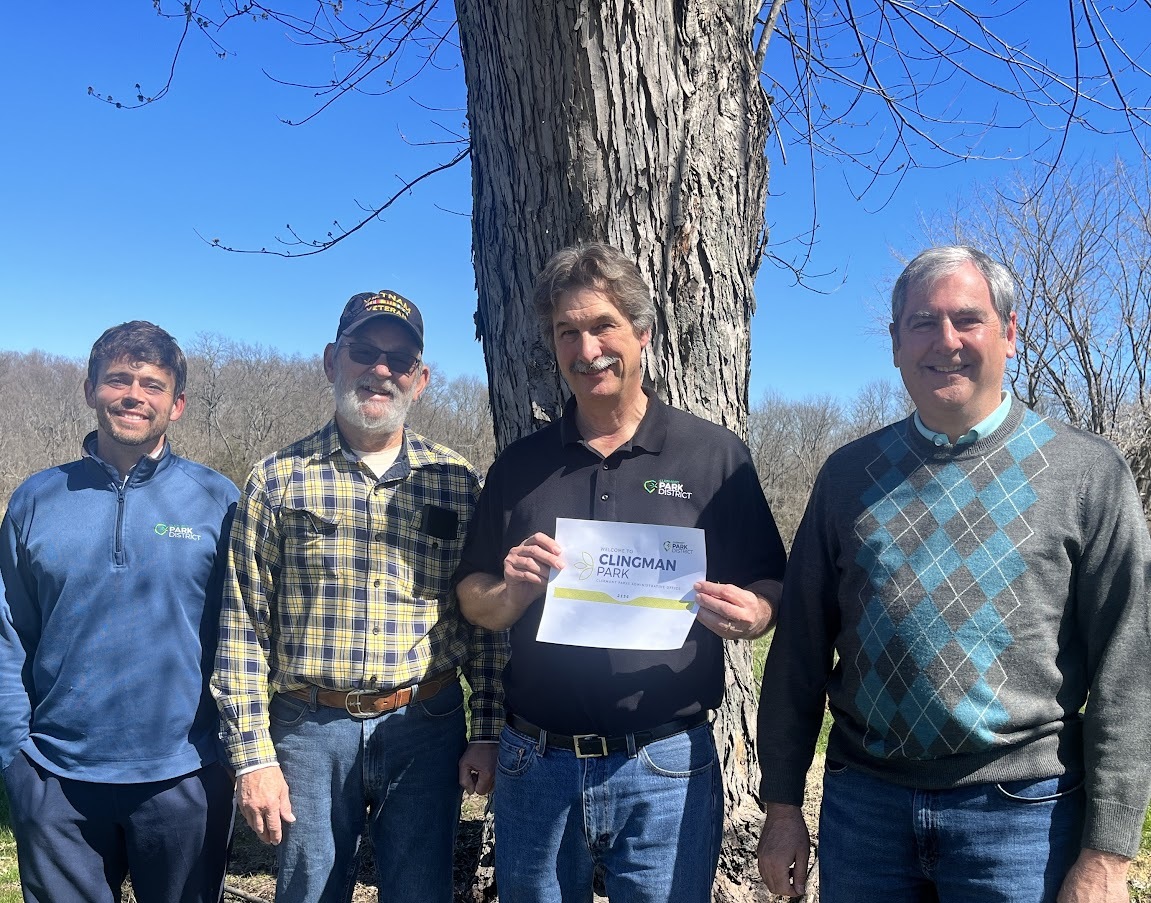 On March 15, the park board passed a resolution that completely surpised our former Executive Director, Chris Clingman, when they voted to officially name the 132-acre administrative office at 2156 U.S. 50 "Clingman Park".
With all of the exciting things slated to happen at one of our newest properties, staff and board members had been trying to think of a new name that would honor the past while moving us into the future. Current Executive Director Josh Torbeck had the idea of naming the park after Clingman and brought it to the board, who unanimously agreed with the decision. It was a truly awesome experience to be in the room when the surprise was unveiled in the board meeting.
Clingman started at the park district in 1999 and has secured over $15 million dollars in grant funding, helped to grow the park from 180 acres to over 1,000, collaborated to create a 6-mile bike trail on a limited budget, passed a successful levy campaign that provides funding to help the parks to grow and to serve the community, and much more. He still continues to work as a Project and Grants Advisor, passionately advocating for the parks, natural spaces and the communities that we serve.
Please join us on Thursday, April 13 at a ceremony officially dedicating Clingman Park & Administrative Offices and give Chris the congratulations that he has earned! The ceremony will start at 11 a.m. at 2156 U.S. 50, Batavia 45103. Hope to see you there!