Chilo Lock 34 Park and River Museum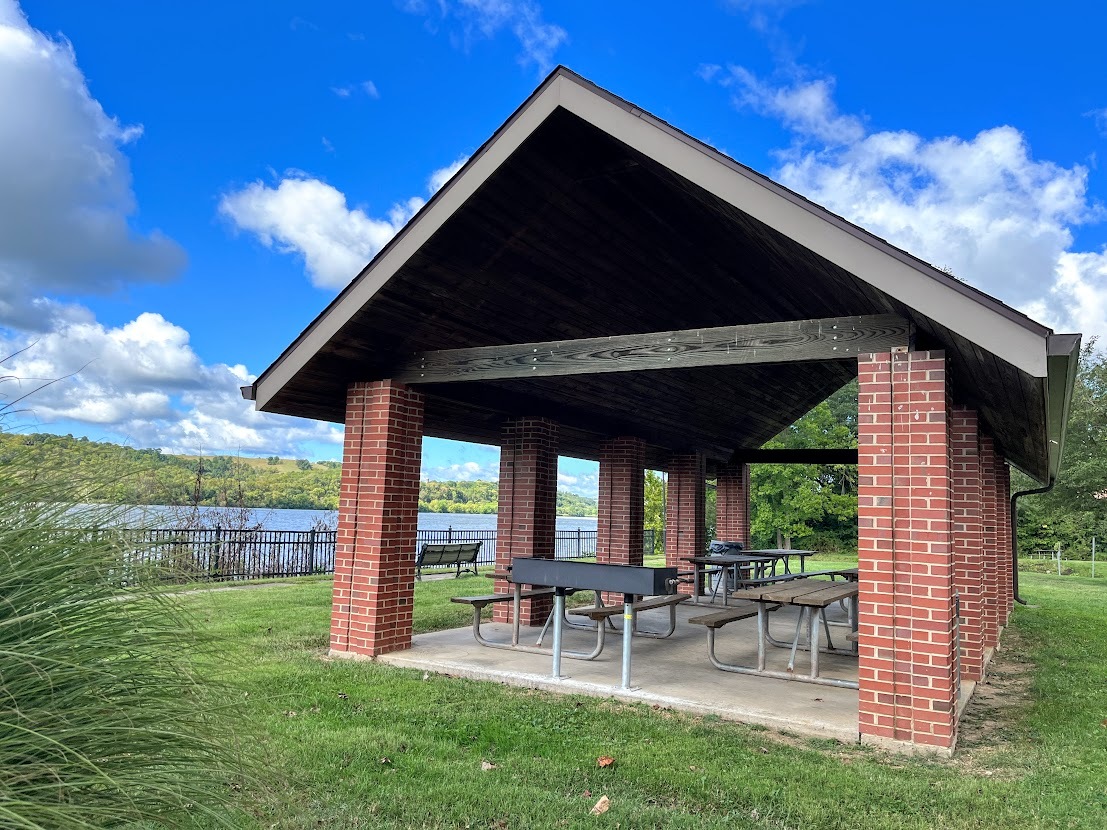 Overview
Chilo Lock 34 Park and River Museum
521 County Park Rd. Chilo, Ohio 45112
513.876.9013
Located on the banks of the Ohio River, this 39 –acre park features a historic river museum, wildlife nature preserve, river walk and picnic shelters. Dock your boat here for a scenic lunch stop, make a reservation with a youth or scout group for an overnight yurt experience or combine the museum with nearby points of interest for a day trip throughout southeastern Clermont County on Highway 52, the Ohio River National Scenic Byway.
The park features two shelters, with one being reserveable. The reserveable shelter is 20' x 30' and has (6) 8 ft. picnic tables and (2) 6 ft. tables, a double grill, and four trash cans under the shelter. Electric available. Seating capacity is 50.
Shelter Information & Policies
Please call our office at 513-732-2977 to make reservations.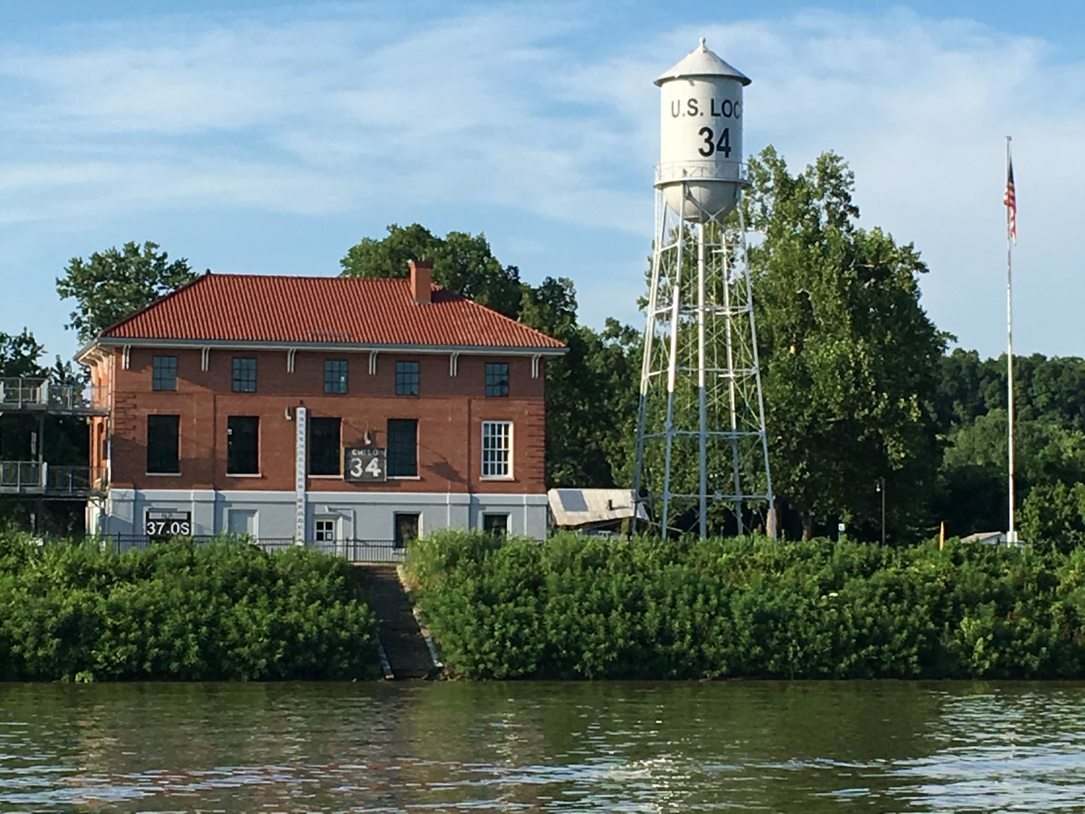 River Museum
Hours:
April 20th - October 21st, 2023
Thursday, Friday and Saturday
10 a.m. - 4:30 p.m.
Closed Sunday - Wednesday
Schedule your private tour of the museum with a staff member, and have your group learn all about the history of the Ohio River! Requests for tours or interpretive programs can be submitted for groups of 12 or more by emailing rgreen@clermontcountyohio.gov. Availability is limited.
The Chilo Lock 34 River Museum occupies the former operations building at the Ohio River Lock and Dam #34. Although the U.S. Army Corps of Engineers decommissioned the facility in 1964, Clermont County Park District was able renovate the building in 2005 as an interpretive visitor center and museum. With the theme of "Living and Working with the Ohio River", the museum offers an interactive glimpse into the history of steamboats, floods and working and living on the river.
Crooked Run Nature Preserve
Clermont County Park District manages this diverse habitat and popular birdwatching preserve. Bring your binoculars to a flat, enjoyable hike of a little over a mile, and stop to enjoy three wildlife viewing blinds along the Crooked Run Creek and Ohio River. More than 200 species of birds have been sighted in the preserve. The preserve is owned by the Ohio Department of Natural Resources, Division of Natural Areas and Preserves. It is Clermont County's only state-dedicated nature preserve.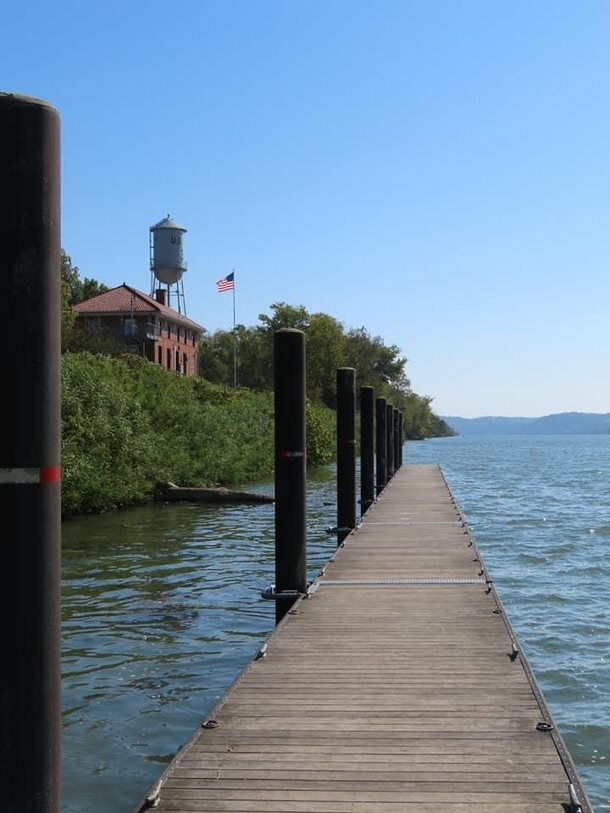 Boat Ramp
Chilo features a ramp so that boaters are able to stop and enjoy the park or start their boating day at Chilo. The ramp is two lanes, with launching docks and 200 feet of courtesy docks.
Docks are open to the public from mid-May to Labor Day each year.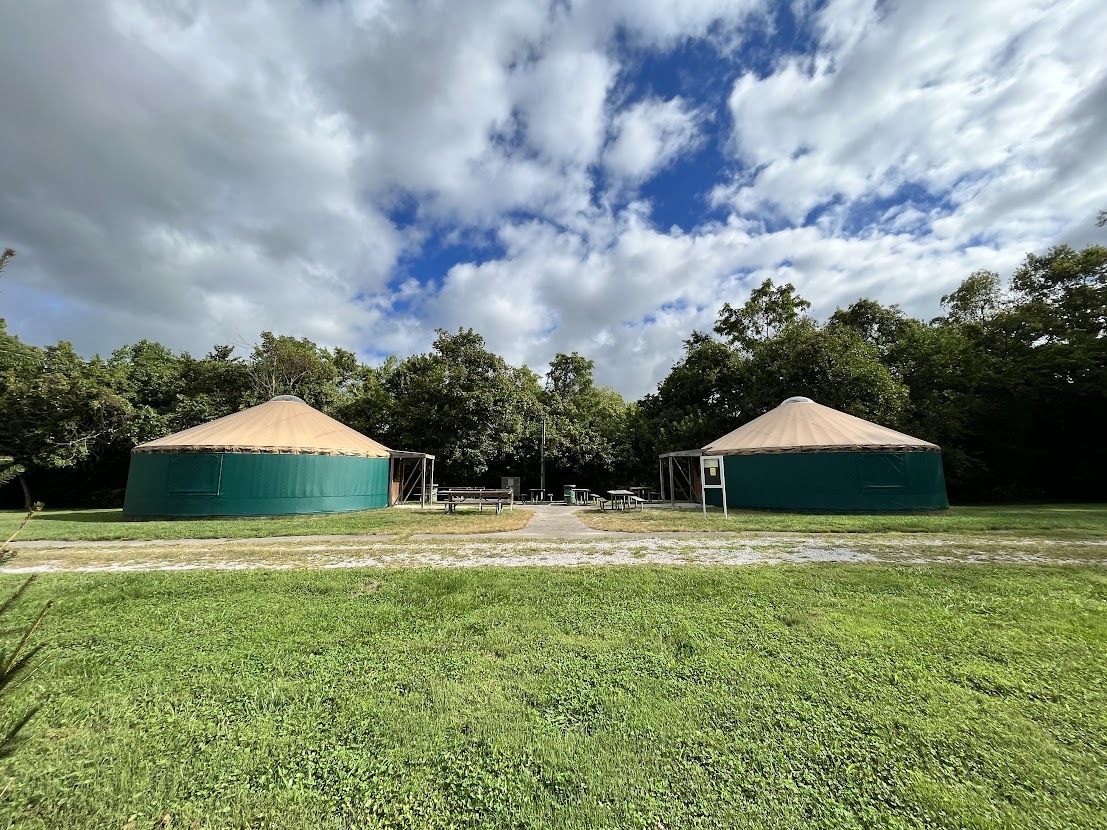 Yurts
Bring your youth group, church or other civic organization and enjoy a unique overnight stay in Chilo Lock 34 Park. Groups can tour the museum, book a naturalist presentation (program must be booked 6 weeks in advance), or take a self-guided tour through the adjacent Crooked Run Nature Preserve. Each yurt features electric heat, a nearby campfire ring and comfortably sleeps 20 to 25 people. Because they are heated, yurts make the ideal location all year long.
Yurts are only available for civic, church or youth organizations. Reservations can be made by calling the administrative offices at 513-732-2977 with a credit/debit card. A credit card fee will be assessed by the card company.
Rate: $75/night per yurt
Hours: Check-in at noon on the date of reservation, check-out at 10 a.m. the following day.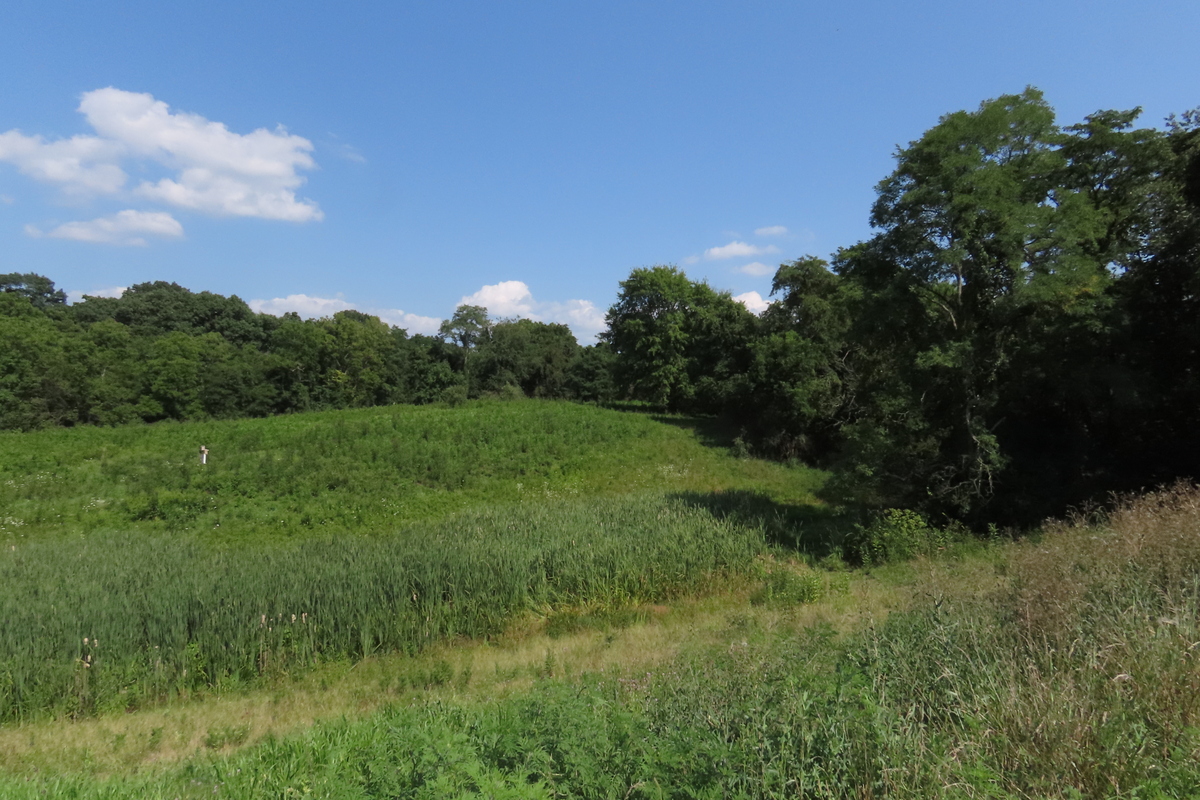 The August board meeting has been rescheduled and will take place at the administrative offices at Clingman Park on Wednesday, August 16th at noon.