Overview
Kathryn Stagge-Marr Park
6662 Goshen Rd
Goshen, Ohio 45122
This former property of Kathryn Stagge-Marr was transferred to Clermont County Parks in 2022 after years of care from the Goshen volunteer park board. Stagge-Marr's vision was to keep this 82-acres as a community resource, and we are happy to be a part of carrying out her wish! The park features the popular Osage Grove Disc Golf Course, a small fishing pond, Veteran's Memorial, reservable shelter and playground. It has been the site of many concerts, kickball tournaments, markets and more.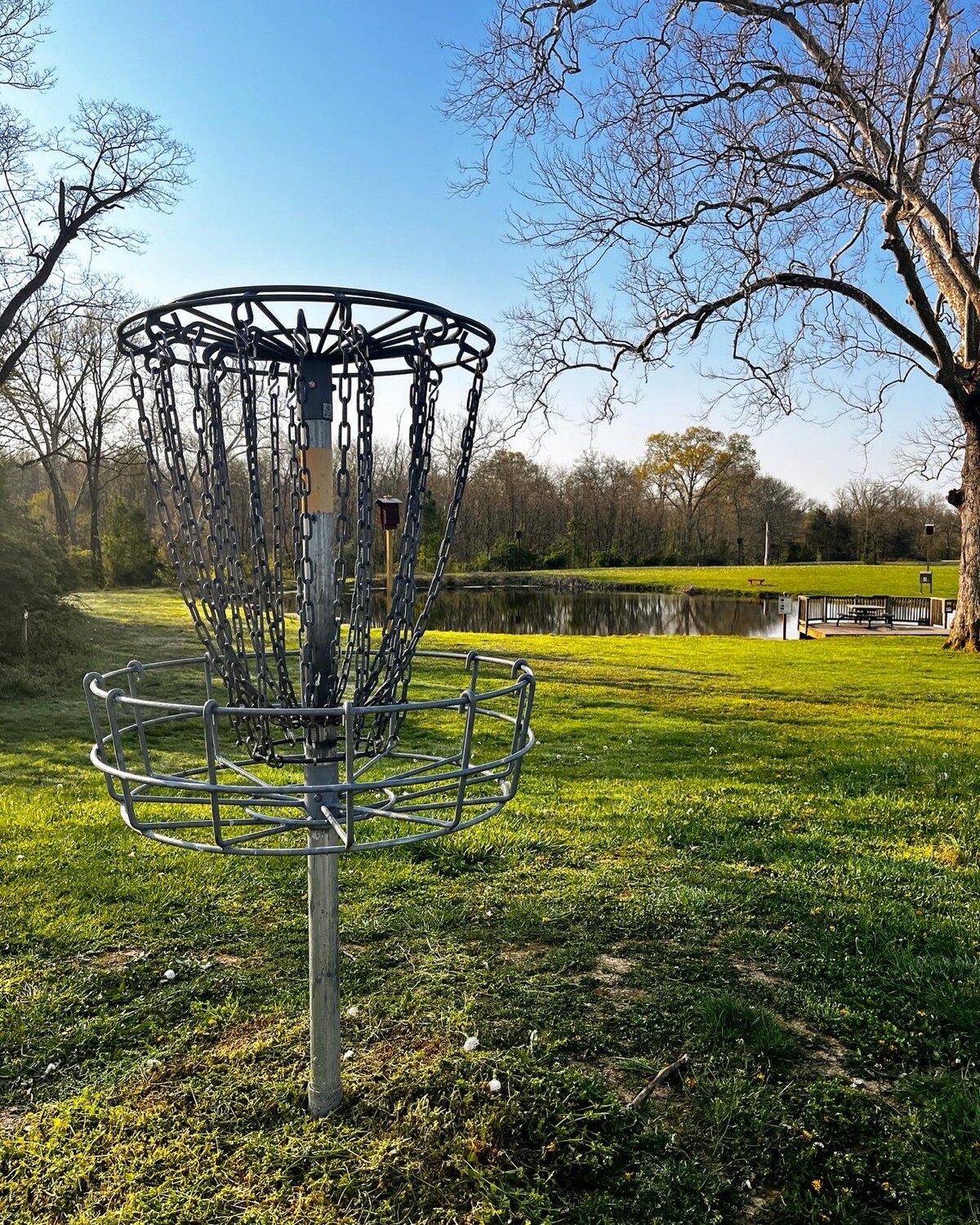 Osage Grove Disc Golf Course
Consistently rated as a top course in Ohio, the Osage course features 18-holes through a wooded course. The course has large concrete tees and a 450' driving range with a practice putting basket at the entrance. There is signage at each basket indicating hole location and distance.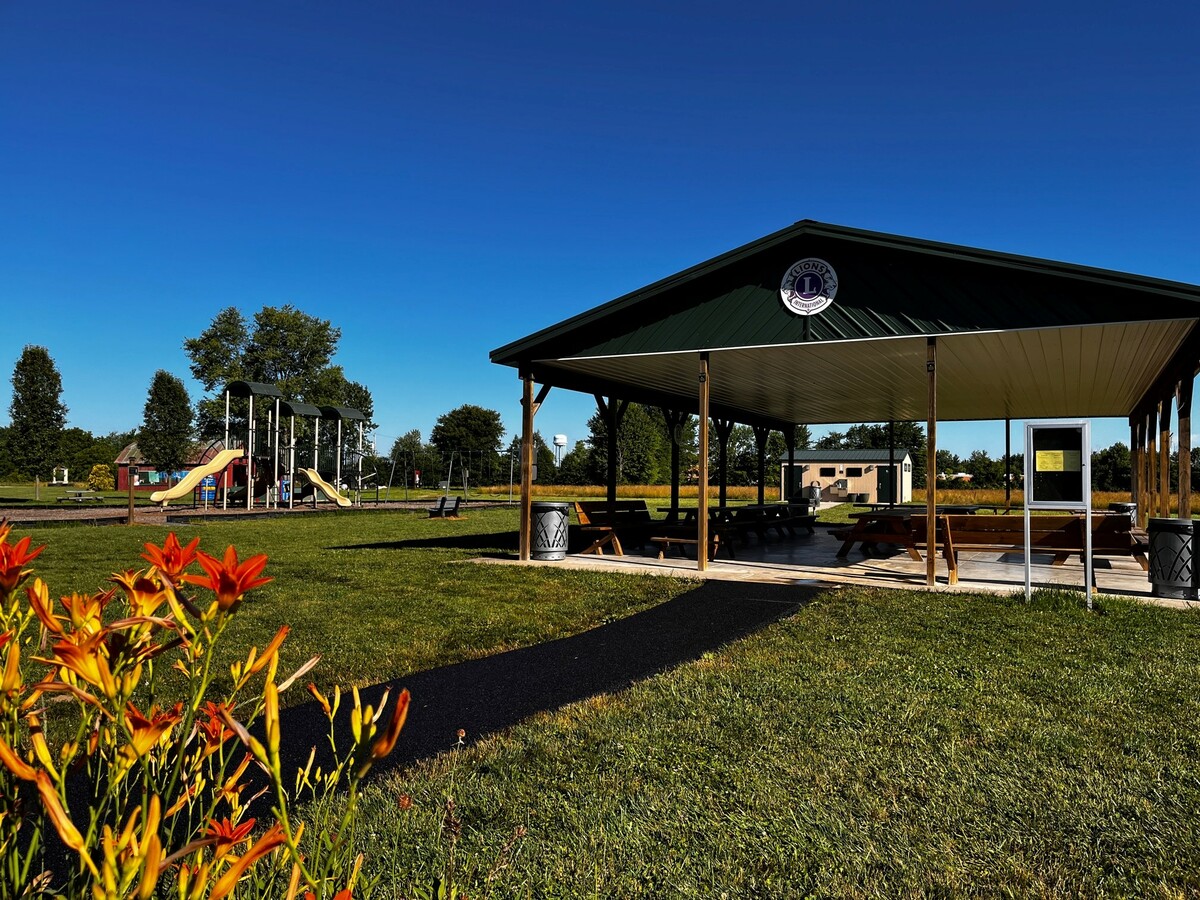 Picnic Shelter
The picnic shelter at Stagge-Marr Park is 48X30 feet and has (9) 8 ft. picnic tables, two small grills, trash cans and electric. Seating capacity is 72. There are restrooms, water fountains, and a playground nearby, and guests can also enjoy the fishing pond and disc golf course.
*** Due to tornado damage and consequent safety concerns, we are currently unable to rent this shelter. Please continue to check back at this webpage for updates on when the shelter will be available. ***
Big thanks to Duke Energy and students from Goshen Middle School for helping Clermont County Parks put 68 new trees in the ground at Kathryn Stagge Marr Park! Duke supported the effort with a $5k community grant and representative Chad Shaffer came ...