Board of Park Commissioners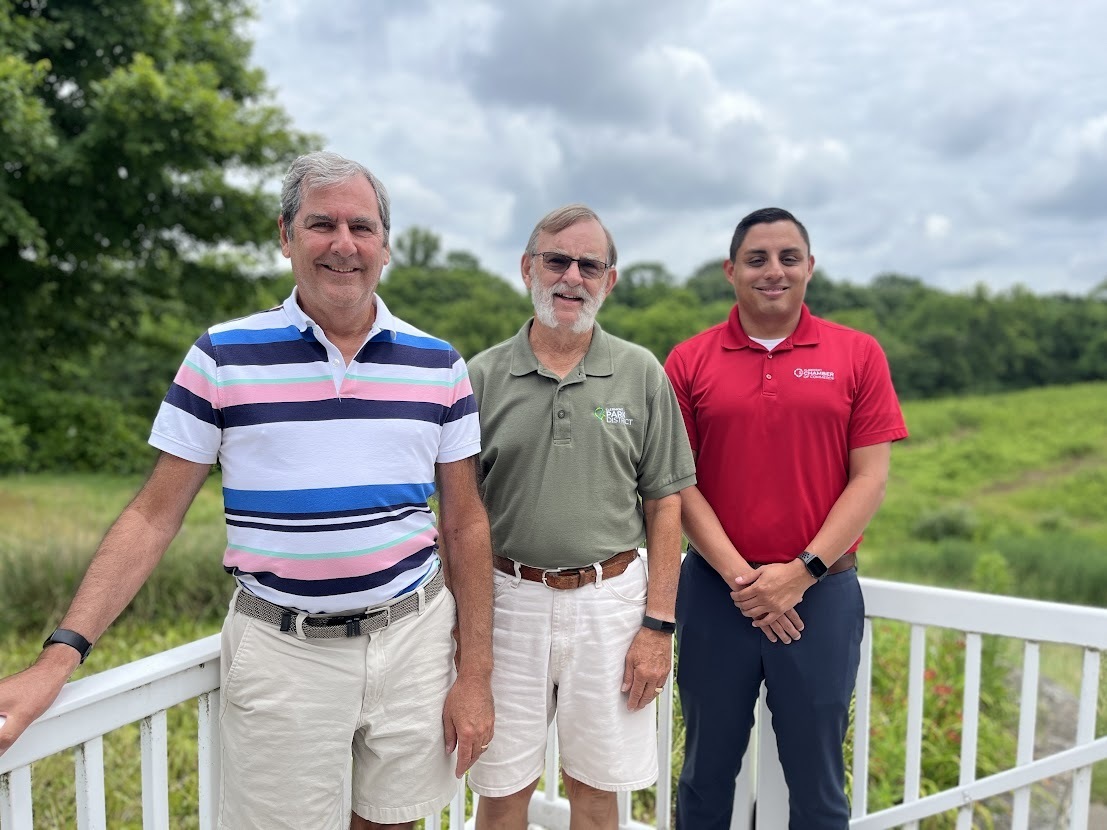 Board of Park Commissioners
David Anspach, Chairman
John Stowell
Andrew McAfee
Park Board meetings take place at noon on the second Thursday of each month at the Park District administrative offices. The meetings are open to the public. Please see our news page to see any changes to the board schedule.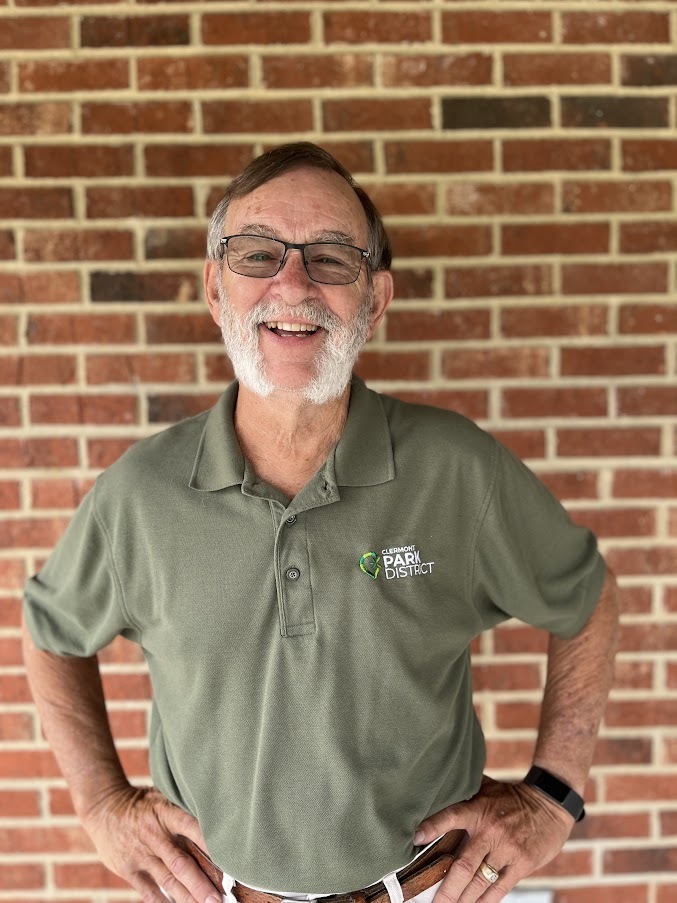 Dave Anspach, park board chairman, has been heavily involved in the Clermont community for much of his professional life and all of his personal life! He has served as a park board commissioner since 1999, helping to run a successful park levy in 2016. He has been a District Supervisor for the Clermont Soil and Water Conservation District since 1990. Dave also serves as the Secretary/Treasurer of the Ohio Federation of Soil and Water Conservation Districts.
He is a graduate of Miami University, majoring in business administration. Prior to that he spent 4 years in the U.S. Navy, including one year in Vietnam. Thank you for your service, Dave! He ran a small business in Milford from 1997-2013, when he retired.
Dave has lived near, or worked, his 120-acre Clermont County farm all of his life. He has raised two sons with his wife of 48 years, Pam.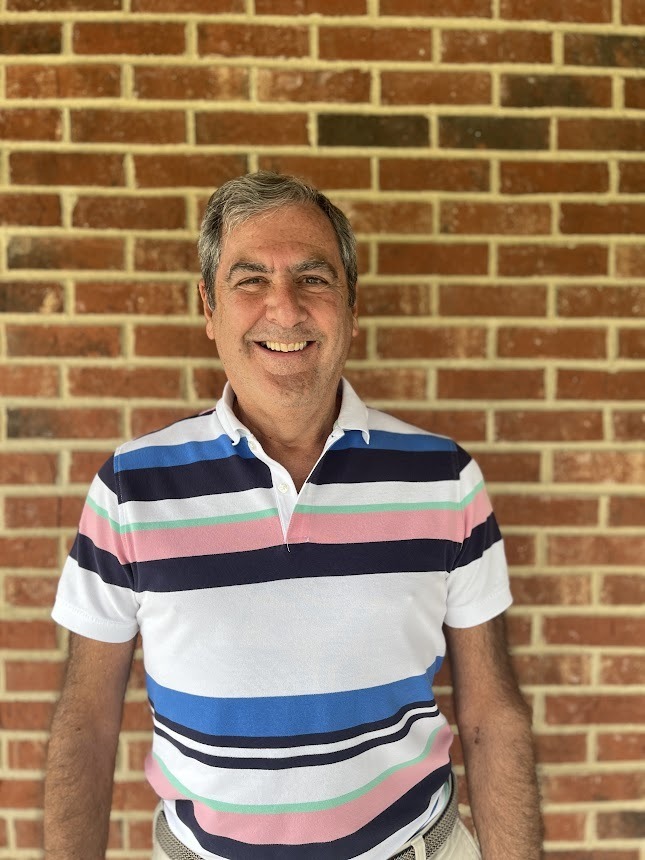 John Stowell was appointed as a Clermont County Park Board member in 2021. John retired from Duke Energy in 2014, after 28 years representing the company's energy and environmental interests, serving in several executive positions. He led Duke's government affairs, energy and environmental policy and international policy. He played significant roles in several important mergers on behalf of Duke energy. In 1994 he launched one of the electric industry's first sustainability programs, achieving a listing on the Dow Jones World Sustainability Index in the first year.
Upon retirement, he volunteered as a communications director for SonLight Power, a Fairfield-based non-profit that brings fixed solar power to communities in the developing world. He has also seved as the professional advisor to Xavier University's student newspaper, Newswire, since 2016. Hewrites articles regurlarly for Cincinnati Magazine.
John resides in Miami Township and is married to Marlene, with whom he has raised two children, Maria and Stephen. He is originally from Buchanan, Michigan and holds a journalism degree from Michigan State University.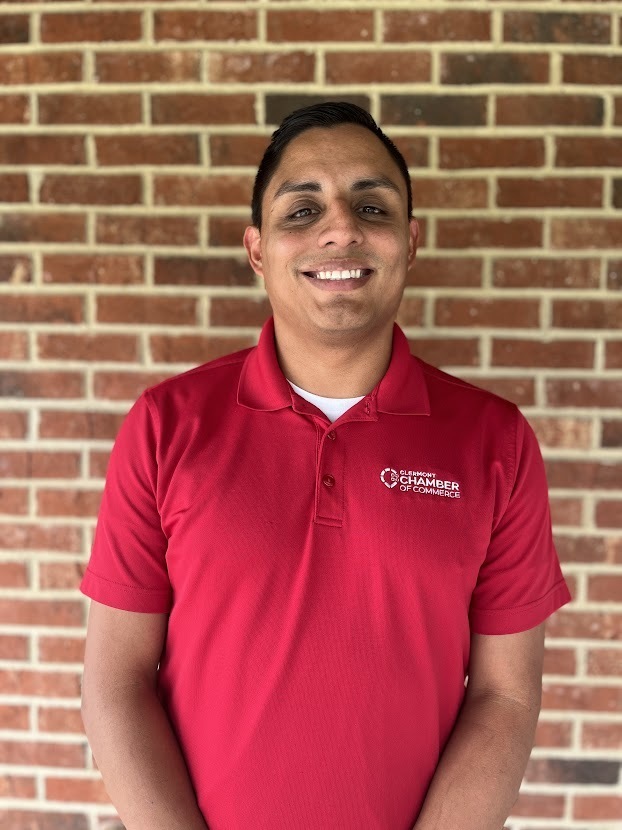 Andrew McAfee was appointed as a Clermont County Park Board in 2021. Andrew was hired as the Clermont County Chamber of Commerce's first Director of Government Affairs in January 2021. His role at the Chamber is to spearhead efforts to build meaningful relationships with government officials and represent Chamber members' interests in local and state government. Before joining the Chamber, Andrew worked in and around Clermont County politics and government for 15 years. Most recently he worked for Congressman Brad Wenstrup as a Field Representative and Communications Assistant, as well as managing the his re-election campaigns in 2018 and 2020.
Andrew is a longtime resident of Clermont County, adopted as a baby from Honduras. He is a graduate of Glen Este High School and the University of Cincinnati. He holds a Masters in Public Adminstration from Eastern Kentucky University. He enjoys hiking, reading and playing with Charlie, his black lab. His favorite trails are at Sycamore Park and the Wilson Nature Preserve.