OWENSVILLE – When the Clermont County Park District passed its first-ever property tax levy in the fall of 2016 the benefits went beyond its six parks, three nature preserves and hike/bike trail.
The Park District pledged assistance for other parks in Clermont County townships, villages or cities that might lack the funds for a certain project.
So, for the second straight year, the Park District...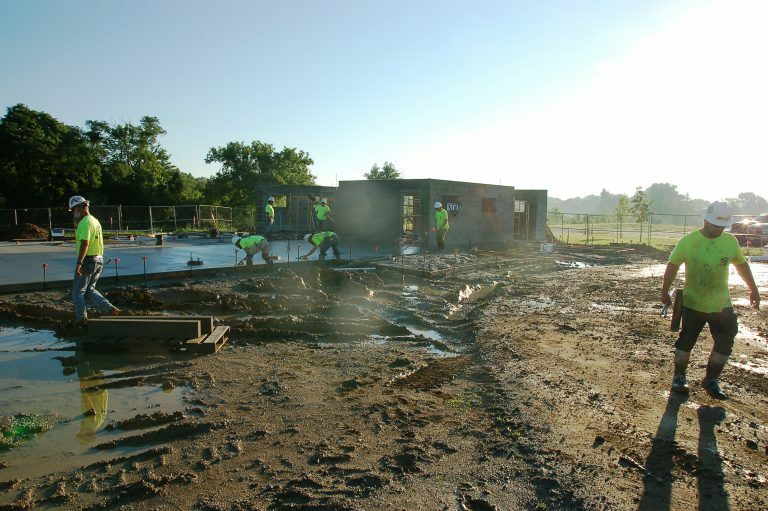 MILFORD – A little more than a month after breaking ground, plenty of progress is visible on the new construction at Shor Park.
The entire concrete pad for the first phase of the project finished this week. Workers smoothed over the last parts of the poured floor at sunrise June 28.
Walls began for the restroom and storage areas of the $1.3 million project that will also include a picnic shelter...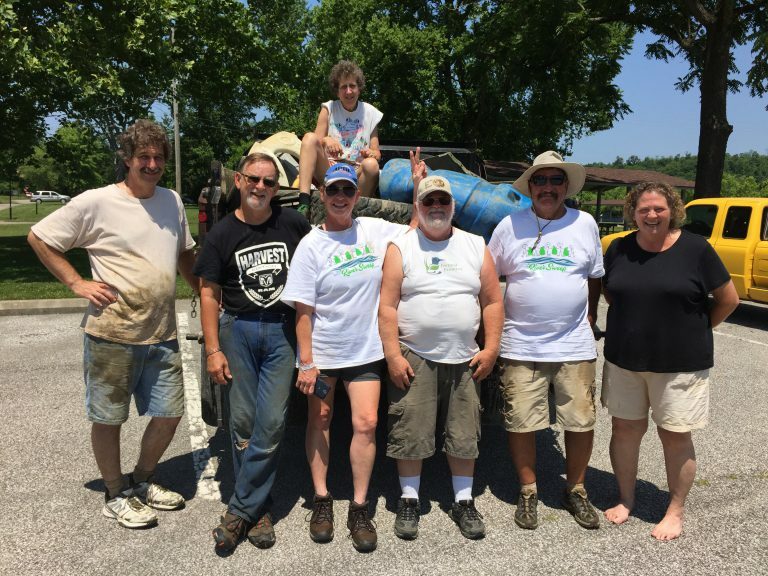 CHILO – Nobody said volunteer work wouldn't be messy.
In fact, advertisements for the 2018 Ohio River Sweep suggested volunteers wear clothes that could get dirty. Because they would.
Look no further than Clermont County Park Director Chris Clingman, one of a seven volunteers who donated time at Chilo Lock 34 Park on June 16 to help keep the river clean.
"Chris wins the prize for getting the di...
BATAVIA – Saturday mornings in the summer mean yoga in the park.
Lori Kirsch of East Cincinnati Yoga leads the free breathing and stretching programs from 9 to 10 a.m. Saturdays at Sycamore Park.
This is her third year partnering with the Clermont County Park District for the program. Yoga in the park began at Union Township's Shor Park in 2016, but moved to Sycamore while Shor undergoes renovat...