The Clermont County Park District has placed out to bid a new shelter for Kathryn Stagge Marr Park. The $225,000.00 project will replace the shelter that was damaged in the tornado and have area to store park maintenance equipment. The project is scheduled to completed by the end of the year. Bid documents, specifications, and drawings can be found _____________.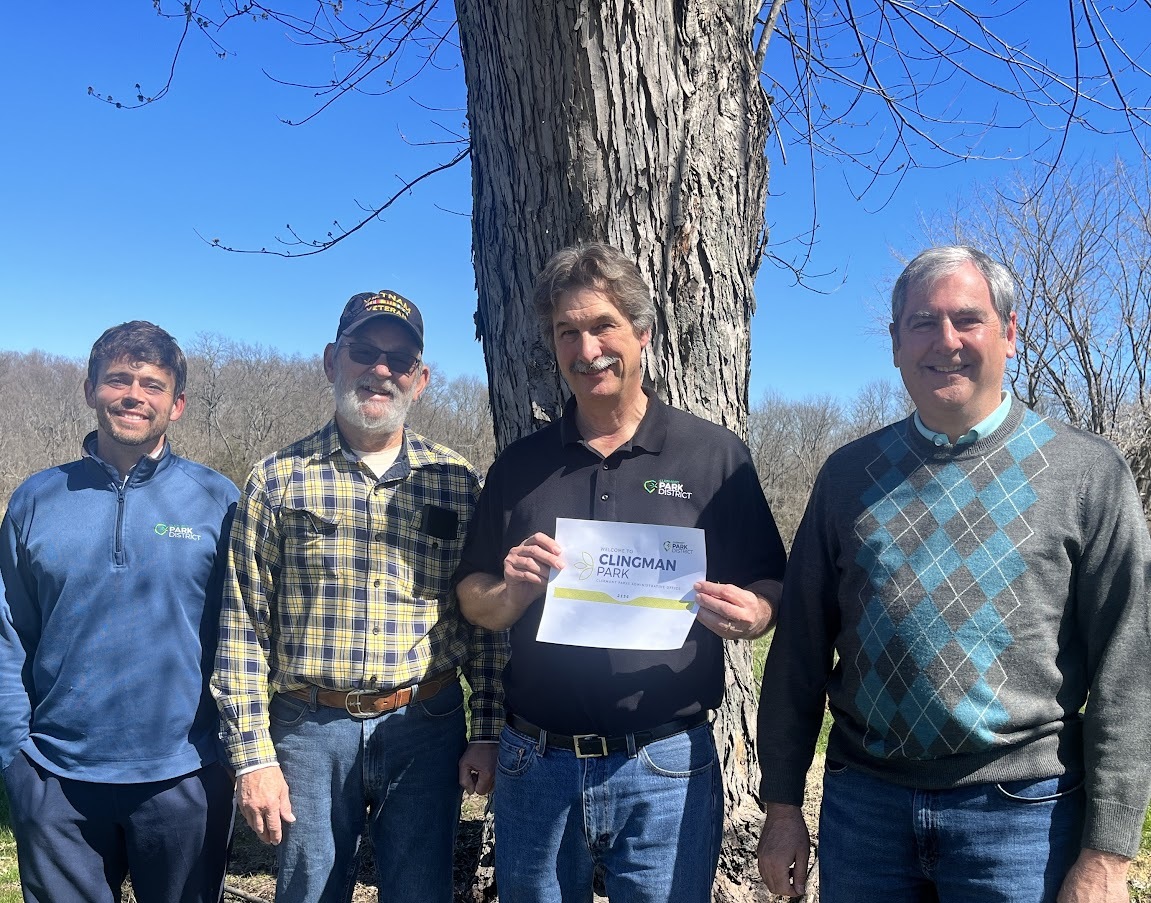 On March 15, the park board passed a resolution that completely surpised our former Executive Director, Chris Clingman, when they voted to officially name the 132-acre administrative office at 2156 U.S. 50 "Clingman Park".
With all of the exciting things slated to happen at one of our newest properties, staff and board members had been trying to think of a new name that would honor the past whil...
The March board meeting has been rescheduled and will take place at the administrative offices on March 15th at noon.
New Picnic Tables at Hartman Cabin
Kudos to the maintenance crew for recently adding to the outdoor ambience at Hartman Cabin! The team assembled three concrete tables, including one that is wheelchair-accessible, on our stamped concrete patio. Each table weighs around 700 pounds, so these things aren't going anywhere! In addtion to the tables, park staff planted 6 pine trees between the pati...
Board Meeting Change
The January Board Meeting has been changed to January 9th at noon, taking place at our administrative offices.
The regularly scheduled board meeting for December will be moved from December 8th at noon to December 20th at 11 a.m.
Big thanks to Duke Energy and students from Goshen Middle School for helping Clermont County Parks put 68 new trees in the ground at Kathryn Stagge Marr Park! Duke supported the effort with a $5k community grant and representative Chad Shaffer came to present the "big check" and thank the students.
Thirty 6-8th grade students, along with their fearless teacher Ms. Ellen Shaw and parent volunteer...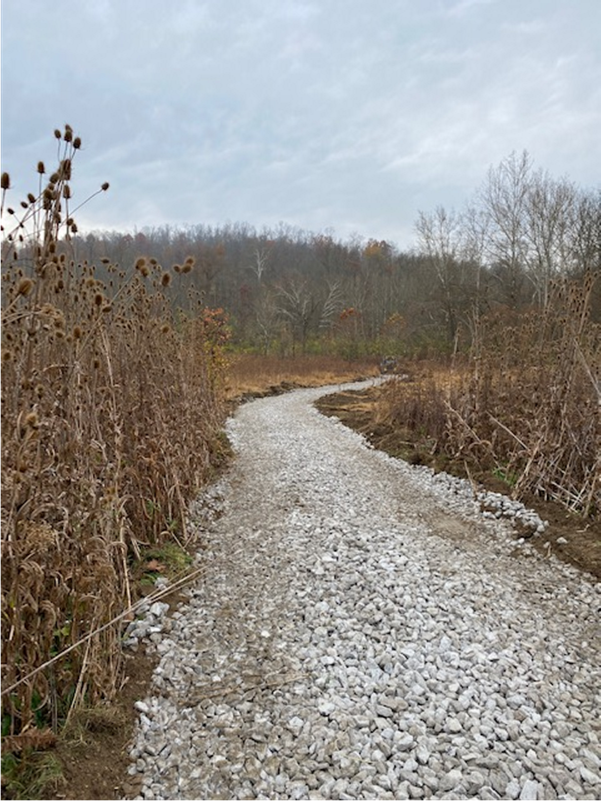 Construction is underway at Ten Mile Creek Preserve in Pierce Township! Many Clermont County residents may remember the preserve as the former Sky Valley Swim and Golf Club. With the help of the Clermont County Commisioners, the Park District acquired the property in 2014. Together, the entities obtained a Clean Ohio Fund grant to make the purchase. The Commissioners provided the required local ...